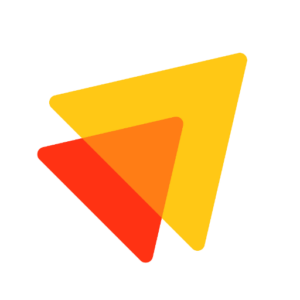 Adds over 7 million monthly visitors to its network
TORONTO, Ontario, May 9, 2019 – Enthusiast Gaming Holdings Inc. (TSXV: EGLX) (OTCQB: EGHIF), ("Enthusiast" or the "Company") is excited to announce that it has entered into a Representation Agreement (the "Agreement") with Ranked Boost, LLC. ("RankedBoost"), a leading online media brand focused on creating strategy guides, tools, and resources for popular video games and esports titles such as Fortnite, Apex Legends, Overwatch, and League of Legends.
Founded in 2013, RankedBoost offers video game guides for popular video games by expert and pro gamers. More than 7 million monthly visitors browse RankedBoost to learn how to master their favourite video games using the strategy guides and resources created by the site. RankedBoost's mission is to be at the forefront of online video game resources for competitive esports and casual video game titles.
Rudolf Zavala, President of RankedBoost commented, "We are very excited to partner and grow alongside Enthusiast Gaming. I believe our partnership could help unlock the significant growth potential RankedBoost has in this rapidly growing industry. The partnership will allow us to grow our dedicated user base of gamers looking to perfect their game strategy and perform better in competitive games."
Under the Agreement, Enthusiast will exclusively represent all of RankedBoost's online traffic for two years, allowing the Company to optimize advertising on the website. Enthusiast will provide its vast platform, monetization optimization strategy, and international direct sales teams to drive further revenue. RankedBoost's 7 million monthly visitors will join the Enthusiast network, which substantially increases the size of the user base.
Yirmi Lazar, Director of Monetization at Enthusiast commented, "A key focus for Enthusiast is finding the strongest partners that will make the most impact for our network. We usually look for partners that have a profitable business model, visionary management team, strong growth trajectory with a loyal community, and most importantly, are considered the leaders in their respective industry niches. RankedBoost was a clear choice as the leading media brand providing gamers with the resources to support their mastery of their favorite games. We're extremely happy to have them join our network."
Enthusiast has the fastest growing network of owned and represented gaming websites, and through that network is able to provide monetization opportunities to property owners. These opportunities would not be available without the critical mass and size of the platform.
About RankedBoost
RankedBoost is a fan-first media company led by top tier video gaming experts. From the very beginning, its primary goal has always been to provide easy to use and extensive gaming guides that even die-hard fans can enjoy. RankedBoost is a trusted source to millions of gamers looking for expert gaming insight and guides. For more information visit: www.rankedboost.com.
About Enthusiast Gaming
Founded in 2014, Enthusiast Gaming is the largest vertically integrated video game company and has the fastest-growing online community of video gamers. Through the Company's unique acquisition strategy, it has a platform of over 80 owned and affiliated websites and currently reaches over 75 million monthly visitors with its unique and curated content and over 50 million YouTube visitors. Enthusiast also owns and operates Canada's largest gaming expo, Enthusiast Gaming Live Expo, EGLX, (eglx.ca) with approximately 55,000 people attending in 2018. For more information on the Company, visit www.enthusiastgaming.com.
CONTACT INFORMATION: 
Investor Relations:

Julia Becker
Head of Investor Relations & Marketing
[email protected]
(604) 785.0850