TORONTO, ONTARIO, October 26, 2018– Enthusiast Gaming Holdings Inc. ("Enthusiast" or the "Company") (TSXV: EGLX), a digital media company building the largest community of authentic gamers, is pleased to announce today, that the Company opened the TSX Venture Exchange.  CEO, Menashe Kestenbaum, directors, senior management, and key stakeholders of Enthusiast joined Tim Babcock, Director, Listed Issuer Services from the TSX Venture Exchange to open the market.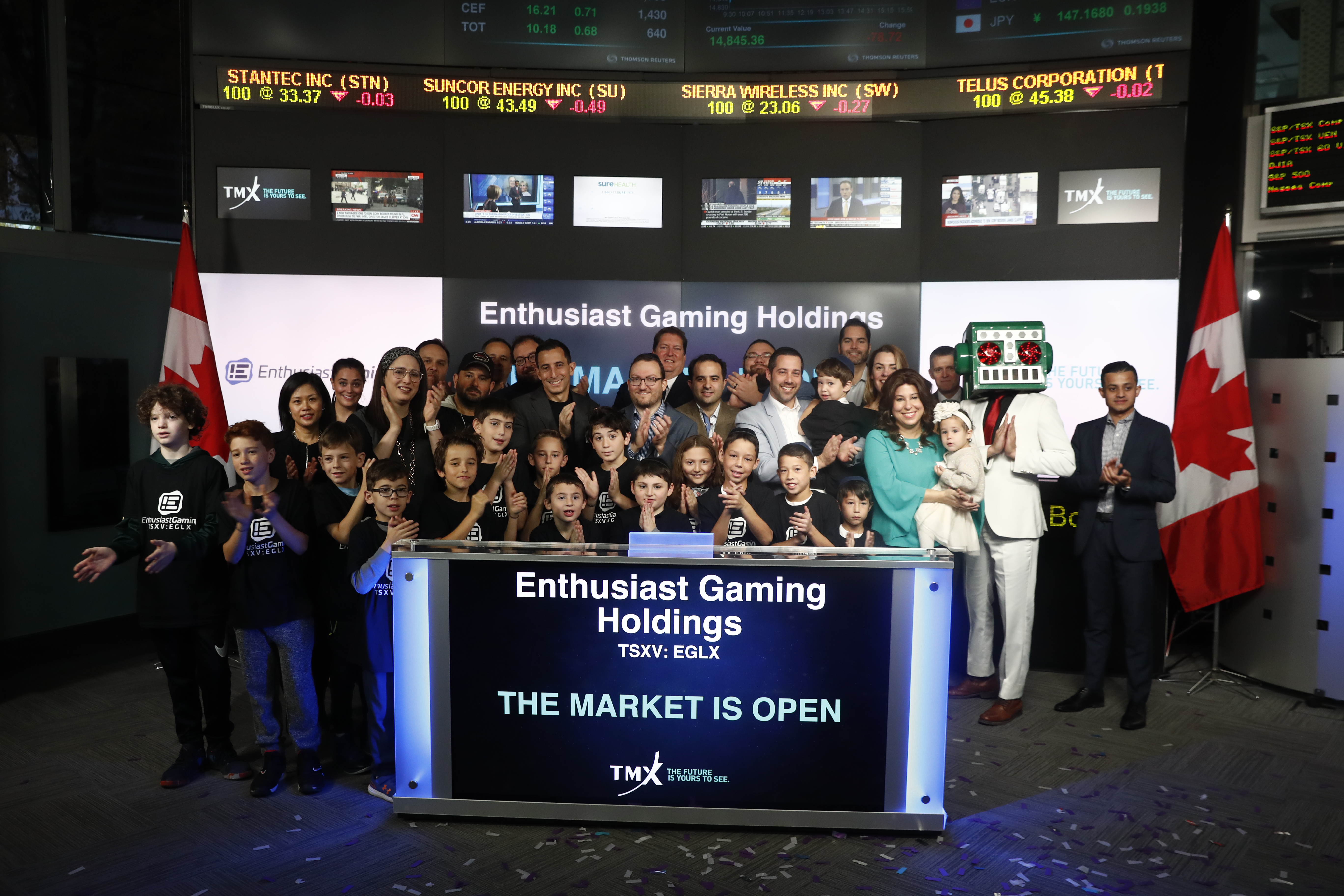 Menashe Kestenbaum, CEO of Enthusiast commented, "We are excited to celebrate going public by ringing the bell and opening the market on the first day of EGLX, Canada's largest video gaming expo." He continued, "Going public on the Toronto Venture Exchange is a significant step for the Company's growth and the access to additional institutional capital is important for the Company in order to capitalize on accretive acquisitions. I would like to thank all of our shareholders, without their continued support none of our success to date would be possible."
Enthusiast Gaming commenced trading on the Toronto Venture Stock Exchange on October 4, 2018 under the symbol "EGLX".
About Enthusiast
Founded in 2014, Enthusiast is the fastest-growing online community of video gamers. Through the Company's unique acquisition strategy, it has a platform of over 70 owned and affiliated websites and currently reaches over 75 million monthly visitors with its unique and curated content. Enthusiast also owns and operates Canada's largest gaming expo, Enthusiast Gaming Live Expo, EGLX. The next expo will take place October 26-28, 2018 at the Metro Toronto Convention Centre (www.eglx.ca). For more information on the Company, visit www.enthusiastgaming.com.
 CONTACT:
Julia Becker
Head, Investor Relations & Marketing
(604) 785-0850
[email protected]