Veteran Sales Executive to Lead Los Angeles Sales Office for Fastest Growing Gaming Property
TORONTO, Ontario, March 29, 2019 – Enthusiast Gaming Holdings Inc. (TSXV: EGLX) (OTCQB: EGHIF), ("Enthusiast" or the "Company"), a gaming company building the largest community of authentic gamers, is excited to announce that it has hired David Newman as Vice President of Sales. David brings more than 18 years of experience across multiple disciplines, including sales, marketing, business development, and public relations, and is expected to play a key role in driving the national sales strategies for Enthusiast Gaming in an attempt to achieve its revenue objectives.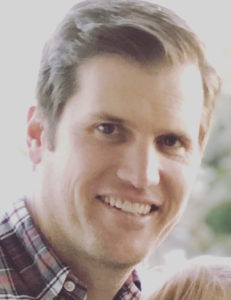 Prior to joining Enthusiast Gaming, David served as the Director, Brand Partnerships for Machinima (Warner Media / AT&T), based in LA, California. Previous to Machinima, David spent a number of years as the Director, Sales for Vox Media and CBS Interactive, where he led National Sales teams to deliver exceptional results year after year, including activations and partnerships with Microsoft Xbox, Activision, 2K Games, Qualcomm and Modelo.
Recently ranked as the fastest growing gaming property in North America by ComScore, Enthusiast Gaming believes the addition of David is a significant step in strengthening its direct sales team and in driving revenue and key partnership growth.
Menashe Kestenbaum, CEO of Enthusiast Gamingcommented, "We are thrilled to welcome David to our North America sales team. His experience in media and advertising sales and proven track record of delivering results is invaluable to the growth of Enthusiast's key partnerships. One of our main focuses for 2019 is to build out a successful direct sales strategy to drive revenue, and David will be a valuable asset for Enthusiast to do so."
About Enthusiast Gaming
Founded in 2014, Enthusiast is the fastest-growing online community of video gamers. Through the Company's unique acquisition strategy, it has a platform of over 80 owned and affiliated websites and currently reaches over 75 million monthly visitors with its unique and curated content and over 50 million YouTube visitors. Enthusiast also owns and operates Canada's largest gaming expo, Enthusiast Gaming Live Expo, EGLX, (eglx.ca) with over 55,000 people attending in 2018. For more information on the Company, visit www.enthusiastgaming.com.