Enthusiast is excited to provide our shareholders and key stakeholders another update on our business. We are committed to providing consistent communication and transparency to our new and existing shareholders, and we realize it is important for the Company to continue conveying the mission, business strategy and growth plans to our community and investors.

IMPACTS OF COVID-19
In early March 2020, the World Health Organization declared the outbreak of the novel strain of the coronavirus, specifically identified as SARS-CoV-2, to be a pandemic. Responses to the SARS-CoV-2 outbreak have resulted in governments worldwide enacting shelter-at-home orders and many citizens choosing to self-isolate. During this time Enthusiast has seen an increase in overall media platform engagement which is currently outweighing a corresponding significant decrease in the market prices for digital ad units. Enthusiast has also seen a significant increase in paid subscriptions on The Sims Resource digital property, which further validates the value of the Sims community to Enthusiast, and how deeply rooted it is within the Enthusiast community at large. The Company continues to monitor its platform during this time of social distancing and isolation.
This spring, we pivoted our in-person Pocket Gamer Connects event to a virtual event called "PGC Digital", and we have been very impressed with the results! On June 8-12 we hosted our second PGC Digital event which hosted over 1,400 registered attendees from 68 countries, over 200 expert speakers from industry leading players, and some key sponsors including Facebook Gaming, Microsoft, Agora.io, AppFlyer and many more. Pocket Gamer is seen as a leading platform to connect and engage the mobile gaming industry, and these partnerships continue to prove the significance and industry leadership of the PG Connects series, even in a digital format.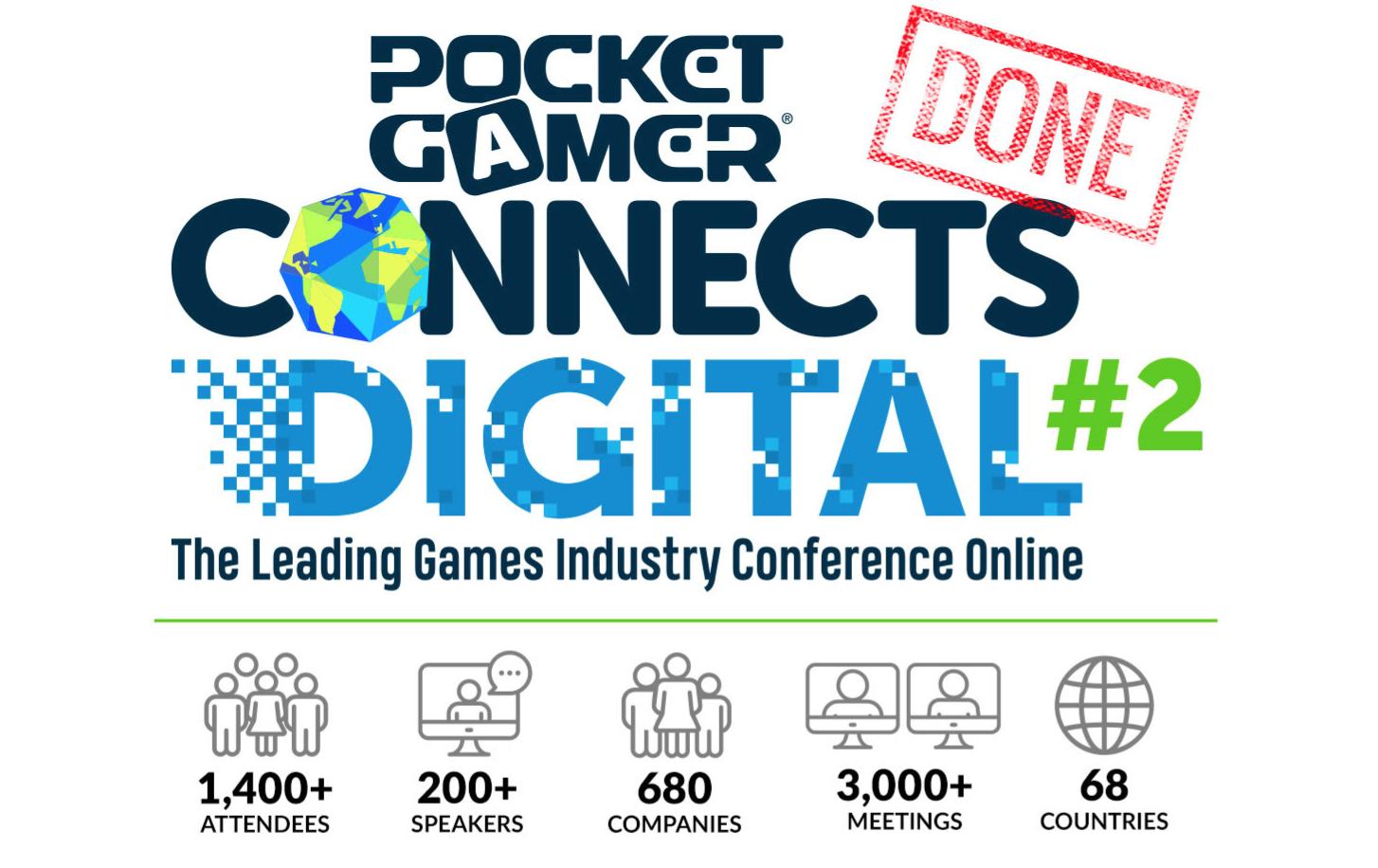 GROWTH STRATEGY
DRIVING DIRECT SALES AND SUBSCRIPTIONS
We are laser focused on our growth strategy and continue to execute our key growth drivers to achieve our goal of $0.40 revenue per viewer growth metric.
Our direct sales team has made significant progress over the last few months and is starting to execute on its pipeline of endemic and non-endemic brands and agencies across consumer goods, automotive, luxury and technology industries.  We continue to see more power brands looking to target this lucrative demographic, and we continue having meaningful conversations with brands and agencies looking to target our platform of 200 million enthusiastic gamers.
The team is working with a number of agencies and brands to create custom campaigns for advertisers to reach their target market through our diverse platform, and the results have been very positive.  Some recent advertising partnerships include Monkey Knife Fight, G FUEL, and Gillette.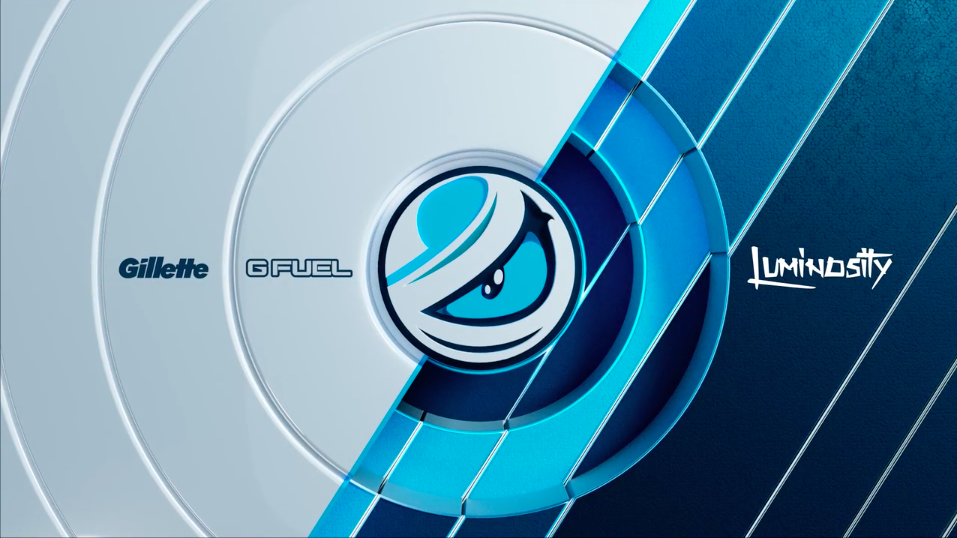 Luminosity x Gillette promo video.  Just one of the ways we can leverage our platform to work with brands targeting the gamer demographic.
VANCOUVER TITANS X PIZZA HUT CANADA
Recently, one of our esports teams, the Vancouver Titans, announced a partnership with Pizza Hut Canada to be the official pizza for the team and fans! The partnership with Pizza Hut Canada is exciting and continues to demonstrate the buy in and support for esports by large brands.


SUBSCRIPTION SURGE
We have seen a surge in paid for subscriptions over the last few months on The Sims Resource. When we announced the acquisition of the Sims in January 2019,  there were approximately 55,000 subscribers, and today, we have over 100,000 subscribers on the Sims which generates approximately C$7 million in annual revenue. We are also thrilled to announce that we have recently launched a second subscription offering on The Escapist (www.escapistmagazing.com).

RECORD Q1 2020
STRONG CASH POSITION AND WELL POSITIONED FOR GROWTH
Enthusiast had a record Q1 2020! We are extremely proud of our Media division (advertising and subscriptions) for more than doubling its revenue compared to Q1 2019. Looking forward, we are focused on key growth drivers and high margin revenue streams, including executing on our global direct sales strategy, and expanding our subscription model. Q1 2020 Financial Highlights include:
Record Q1 total revenue of $7.1 million
Gross margin of 46%, compared to 34% in Q4 2019
Page views increased 35% to 2.3 billion, compared to 1.7 billion in Q4 2019
Strong cash position of $11.5 million at quarter-end

CEO, Adrian Montgomery sits down with Canaccord's Dekker Hewett Group to give an update on our business and growth plans moving forward

DRIVING EXCLUSIVE CELEBRITY PARTNERSHIPS & ENTERTAINMENT
Luminosity Gaming has had an exciting couple of months, and we continue build the brand as a leading global esports organization. In March, we signed MrFreshAsian, aka "Fresh" to Team Luminosity. Fresh is one of the most recognized Fortnite streamers in the world and has a social following of over 8 million. Fresh was just named the Twitch Streamer of the Year by the Shorty Awards and is one of Luminosity's key celebrity esports influencers!
Follow Fresh on socials: 
Twitter: @mrfreshasian
Instagram: @mrfreshasian
YouTube: @mrfreshasian
Twitch: https://www.twitch.tv/mrfreshasian

Twitch Stream Aid– Live Stream Celebrity Marathon
In March, Enthusiast, Luminosity and Twitch partnered together on Twitch Stream Aid, a global celebrity live stream event to raise money for the World Health Organization Solidarity Relief Fund to support the fight against COVID-19. The 12-hour charity stream featured some of the biggest names in gaming, music, and sports with special guests including: AJ Mitchell, Brandy Clark, Dan Smith of Bastille, Garth Brooks, Conor McGregor and many more. Enthusiast Shareholder and Brand Ambassador, NFL Superstar, Richard Sherman along with Philadelphia Eagles star, Dariusz Slay and Seattle Surge esports star, Slacked, streamed Call of Duty live on the Luminosity Twitch channel, #LGLoyal. The charity stream raised over $2.7 million to help the global fight against COVID-19.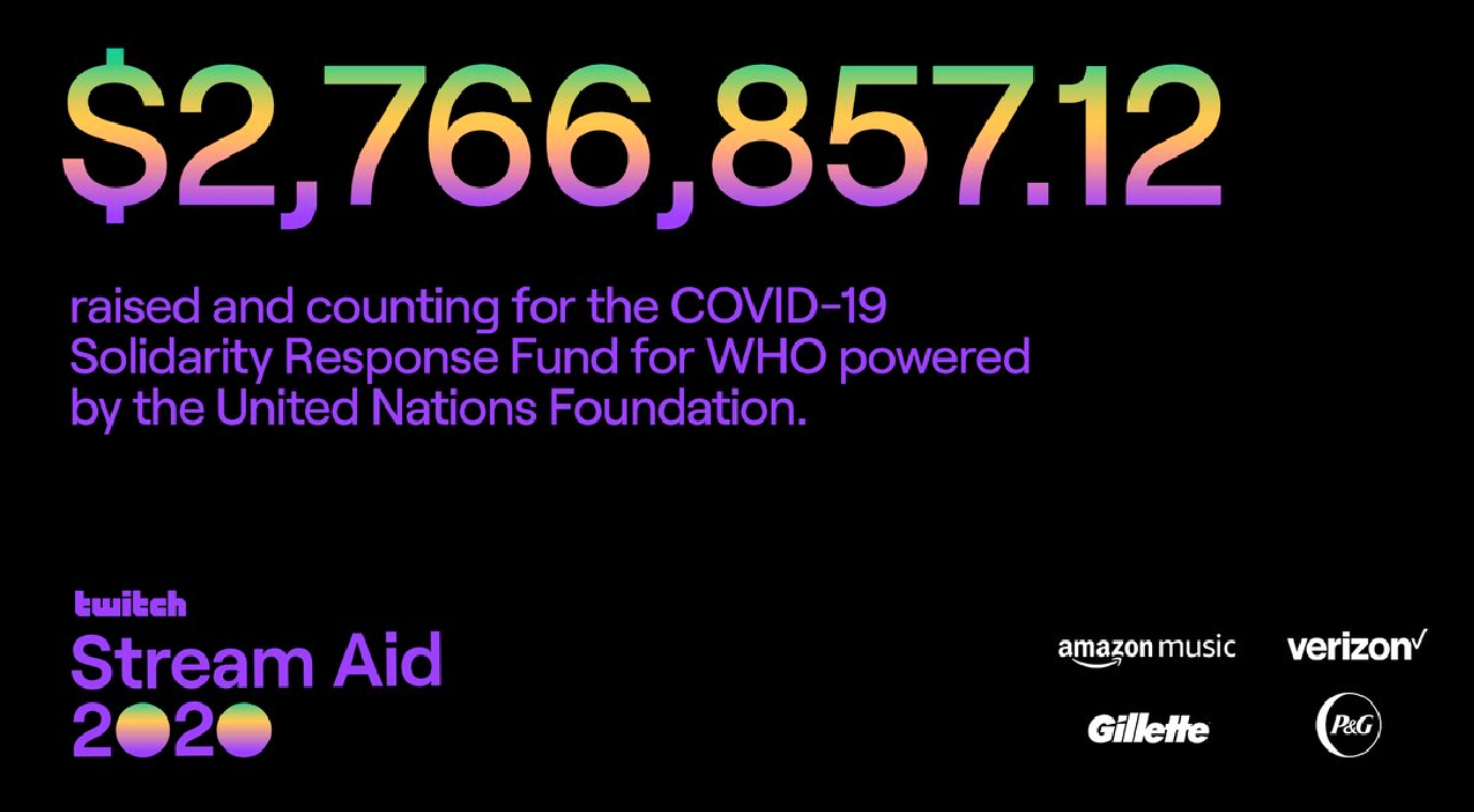 LG Presents CLUBZHUM – World Exclusive Collaboration with DJ ZHU
Last Month, Enthusiast hosted a world exclusive live stream collaboration with Grammy Nominated Artist, ZHU and Twitch Streamer of the Year, Luminosity Gaming's MrFreshAsian. The three-hour concert was a huge success reaching approximately 1 million unique viewers and 3 million total views across the front page of Twitch and on the Luminosity Gaming Channel.
ZHU is one of the most recognized DJ's in the world and used the concert and Enthusiast's platform to promote his new single "ONLY" ft. Tinashe, which dropped directly after his one-hour DJ set.  ZHU is Enthusiast Gaming's newest content creator and will be continuing to create unique, engaging content across the Enthusiast Gaming platform.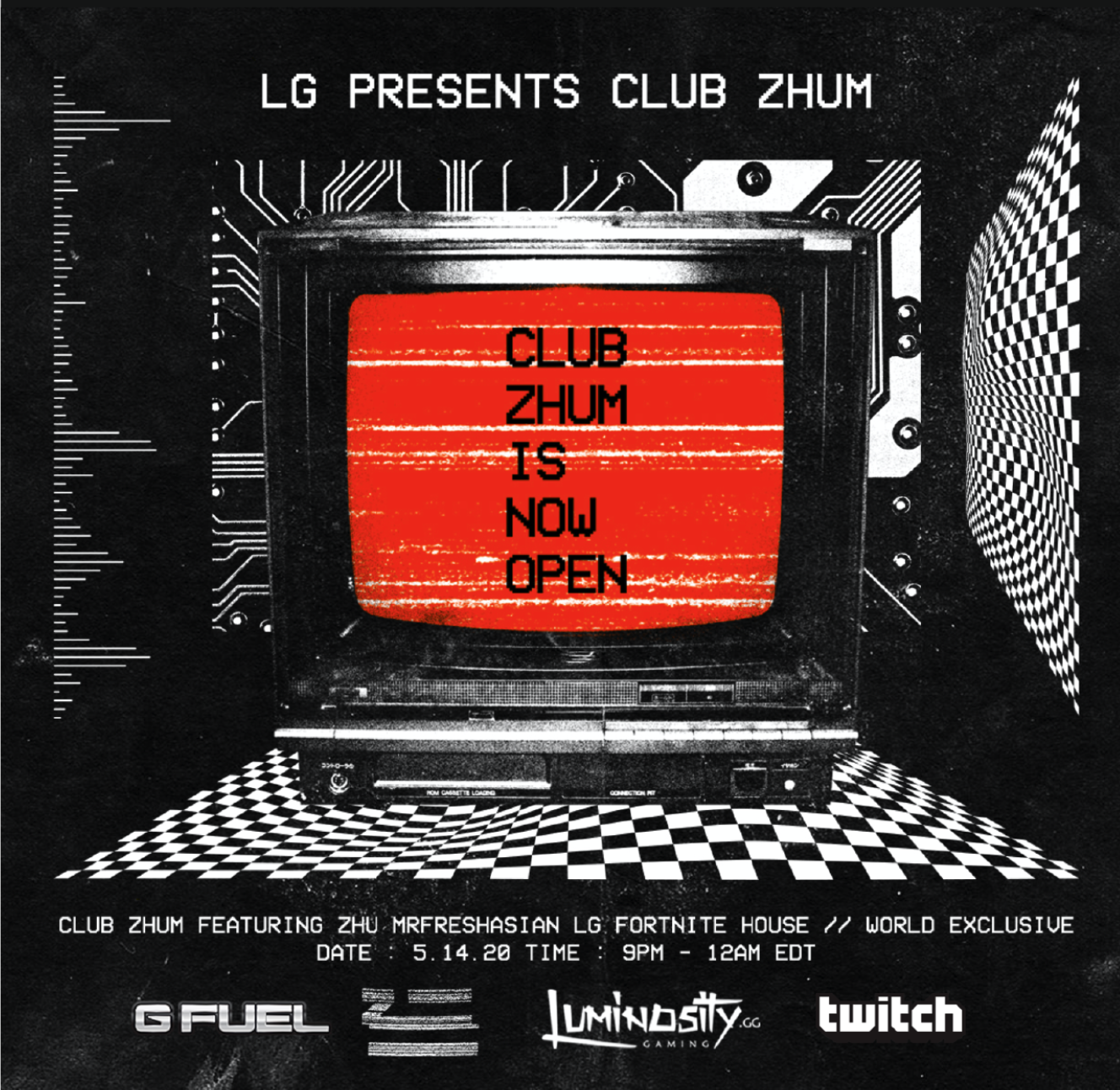 Enthusiast has generated a lot of media attention over the last few months, check out some of the highlighted media coverage below: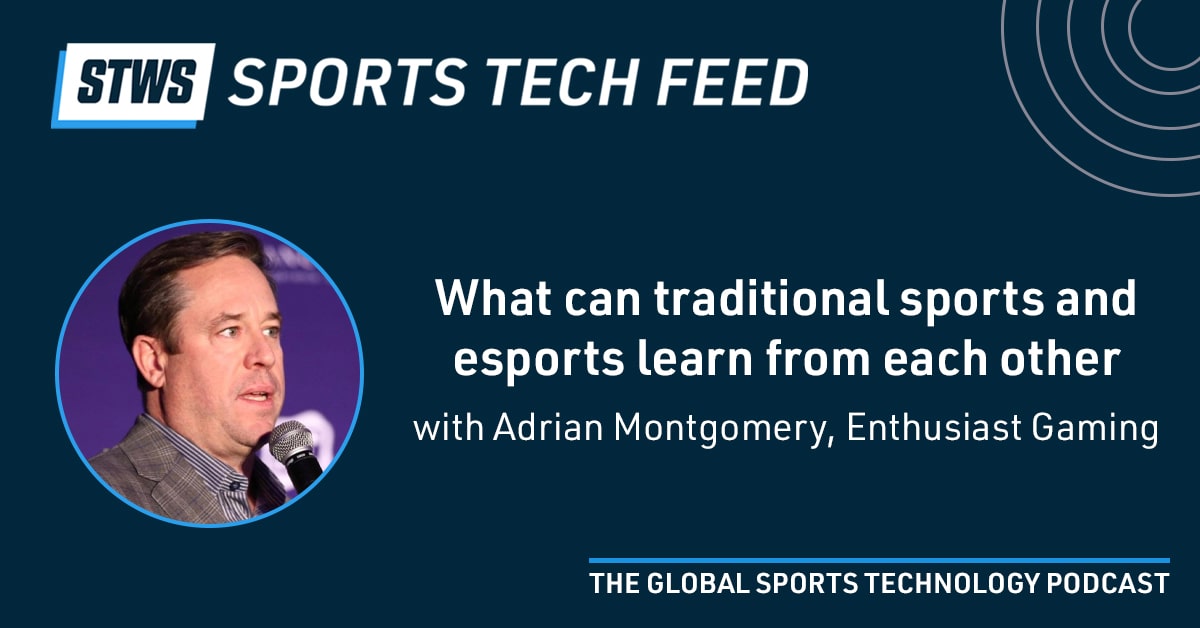 Adrian Montgomery on the Sports Tech Feed podcast. He shares insight on the crossover between esports and traditional sports, the privatization of 3rd party data ownership in entertainment and how brands can market to the Gen Z population.



About Enthusiast Gaming 
Enthusiast Gaming (TSX: EGLX)(OTCQB: ENGMF)(FSE: 2AV) is building the world's largest platform of communities for gamers and esports fans. Already the largest gaming platform in North America and the United Kingdom, the Company's business is comprised of three main pillars: Media, Entertainment and Esports. Enthusiast Gaming's digital media platform includes approximately 100 gaming related websites and 900 YouTube channels which collectively reach 160 million visitors monthly. The Media platform generates over 30 billion ad requests and approximately a billion views per month. Enthusiast's esports division, Luminosity Gaming, is a leading global esports franchise that consists of 7 professional esports teams under ownership and management, including the Vancouver Titans Overwatch team and the Seattle Surge Call of Duty team. Collectively, the integrated ecosystem reaches over 200 million gaming enthusiasts on a monthly basis. Enthusiast Gaming's entertainment division, EG Entertainment owns and operates Canada's largest gaming expo, Enthusiast Gaming Live Expo, EGLX (eglx.com), and the largest mobile gaming event in Europe, Pocket Gamer Connects (www.pgconnects.com). For more information on the Company visit www.enthusiastgaming.com. For more information on Luminosity Gaming visit luminosity.gg.
INVESTOR RELATIONS CONTACT:
Julia Becker
Head, Investor Relations & Marketing
(604) 785-0850
[email protected]
This update contains certain statements that may constitute forward-looking information under applicable securities laws. All statements, other than those of historical fact, which address activities, events, outcomes, results, developments, performance or achievements that Enthusiast anticipates or expects may or will occur in the future (in whole or in part) should be considered forward-looking information. Such information may involve, but is not limited to, comments with respect to strategies, expectations, planned operations and future actions of the Company. Often, but not always, forward-looking information can be identified by the use of words such as "plans", "expects", "is expected", "budget", "scheduled", "estimates", "forecasts", "intends", "anticipates", or "believes" or variations (including negative variations) of such words and phrases, or statements formed in the future tense or indicating that certain actions, events or results "may", "could", "would", "might" or "will" (or other variations of the forgoing) be taken, occur, be achieved, or come to pass. Forward-looking information is based on currently available competitive, financial and economic data and operating plans, strategies or beliefs as of the date of this update, but involve known and unknown risks, uncertainties, assumptions and other factors that may cause the actual results, performance or achievements of Enthusiast to be materially different from any future results, performance or achievements expressed or implied by the forward-looking information. Such factors may be based on information currently available to Enthusiast, including information obtained from third-party industry analysts and other third-party sources, and are based on management's current expectations or beliefs regarding future growth, results of operations, future capital (including the amount, nature and sources of funding thereof) and expenditures. Any and all forward-looking information contained in this press release is expressly qualified by this cautionary statement. Trading in the securities of the Company should be considered highly speculative.