Enthusiast is pleased to provide the first corporate update since completing the merger last year. We are committed to providing consistent communication and transparency to our new and existing shareholders, and will be providing these updates every couple months moving forward. Enthusiast is a global, integrated business and it is important for the Company to continue conveying the mission, business strategy and growth plans to our community and investors.

Through these communities, we engage with over 200 million "super gamers" on a monthly basis and we continue to organically grow a highly engaged audience of hardcore gamers, which represents an addressable target audience of over one billion globally.
These communities are extremely important for the continued and sustained growth of Enthusiast as they are engaged, loyal, but hard to reach by traditional advertising means. Enthusiast is already the largest gaming network in North America and has more touch points to the audience than any other gaming community, including massive streaming platforms such as Twitch.

Since completing the merger between Luminosity Gaming, Aquilini Game Co., J55 Corp., and Enthusiast Gaming, we have continued to successfully integrate the business and have achieved some significant corporate milestones which include:
Graduated to the TSX main board – only 1% of companies listed on the TSX Venture exchange graduate to the main exchange in 2019
Completed the acquisition of the Sims Resource – unlocking 100% of the ad and subscription revenue
Acquired Steel Media, a leading b2b mobile gaming events company – increased events business to almost 30 gaming events globally a year.
Verified as largest gaming network in North America by Comscore
Hired leading direct sales team to drive revenue from direct conversations with brands and agencies – developing sales pipeline with large endemic and non-endemic brands and agencies
Held record breaking convention, EGLX 2019 – 30,000 attendees, 200 sponsors, 5.6M online viewers
Hosted Pocket Gamer Connects, the largest b2b mobile gaming event in Europe
Four analyst reports initiated on the company by Canaccord Genuity, Haywood Securities, Paradigm Capital and B.Riley FP.
National Post: How a prominent B.C. family business created the biggest e-sports gaming network in North America
National Post: How a prominent B.C. family business created the biggest e-sports gaming network in North America 

Since the merger, we have been diligently focused on positioning and defining our growth strategy for 2020 and beyond. Some key growth drivers include:
Increasing revenue per user– goal of $0.40 revenue per user
Build out direct sales team and strategy– custom, integrated marketing campaigns to target audience. 10 – 20 x increase compared to benchmark programmatic advertising
Subscription model growth – currently 80,000 paid subscribers ~$5.0M recurring revenue. Developing roll out strategy to adopt subscription model across media network
Esports organization value appreciation – increase value of Luminosity esports organization
Expand EG Live events division – 30 gaming events globally including largest gaming expo in Canada and largest mobile b2b event in Europe
Mergers and acquisitions – Accretive acquisition strategy to scale and grow.

The network reaches over 200 million "super gamers" on a monthly basis. Because of this, we are well positioned to capitalize on the continuous social revolution, the uprising of Gen Z (1.9 billion people) and the changes in how audiences consume content. Total monthly page views reaches almost 1 billion across the network and 70% of the audience is millennials or "Gen z"
We recently entered into a one-year agreement with Permutive, a leading first party data platform which gives publishers an in-the-moment view of everyone on their site so they can see more value from more of their users, with data updated in milliseconds. Forward looking publishers are moving away from third party data because of the issues surrounding the use of cookies, and privacy of personal information.
These publishers are focusing on first party data, and the most advanced form of this is called "edge computing" where data is processed on the device that generates it, not stored in a cloud or remote server. The Permutive platform gives Enthusiast better user insight, content insight, revenue insight, all in real time but also collected for processing and future analytics. Large brands like Buzzfeed, Conde Nast, Business Insider, and The Economist are all some of the first publishers to adopt this new technology.


One of our key growth drivers for 2020 is executing a successful direct sales strategy to increase revenue from direct sales, which generates a significantly higher price per CPM, compared to programmatic advertising. Executing a direct sales strategy allows our team to prepare customized, integrated marketing and advertising campaigns for brands and advertisers targeting its super gamer network. Direct conversations with brands and advertisers also allows our sales team to leverage all the pillars of the business, which includes Media, Esports and Events, to create a 360 degree marketing approach to reach these gamers. Our global team has offices in LA, San Francisco, New York and London and we continue to build a pipeline of sponsorship with both endemic and non-endemic brands and agencies across consumer goods, automotive, luxury and technology industries.
Recently, Enthusiast Gaming hired a new Senior Vice President, Sales to oversee the sales strategy. Bill Drolet is a media veteran and executive level sales and business development expert in digital media. Previously to joining our team, Bill was the VP, Global Sales for Brainly and Global Chief Revenue Officer for Mercor. He has an extensive background in media sales and is focused on addressable media, programmatic, video distribution, influencer marketing and Connected TV. Bill runs the New York office, and highlights Enthusiast's commitment of continued growth in the US.

Enthusiast's esports division Luminosity Gaming is a leading esports organization with seven professional esports teams and over 50 esports influencers and content creators. We continue to focus on increasing brand affinity within the network as influencer marketing becomes more and more effective in reaching younger demographics. We also continue to leverage our content creators to provide unique, VIP content packages to drive the media platform and subscription revenue across the entire network.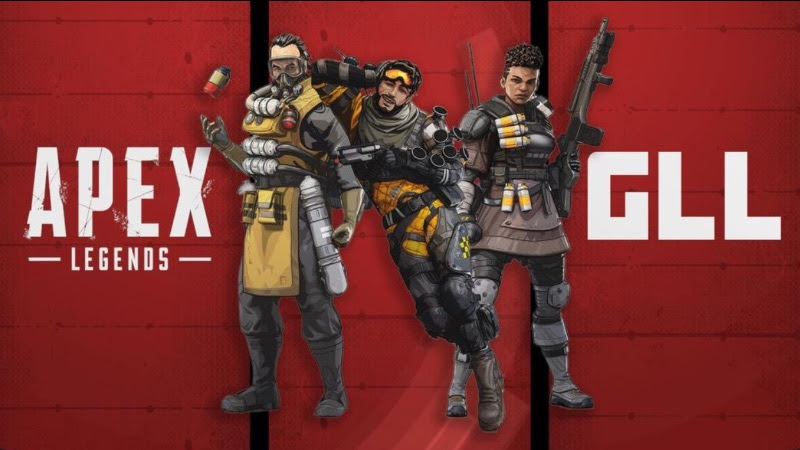 In December, Luminosity's Apex Legends team made their debut, participated and were crowned the champions in the $25,000 GLL Apex Legends Series EMEA Finals. The team played a total of 12 games over the weekend, and were named champions with a total of 50 kills, 2 wins, 62 placement points, earning and total of 112 points. Good work team!
Last month, we were thrilled to partner with Make-A-Wish® America to organize a tour of the LG Fortnite House in Florida and meet and greet with Randumb, Kiwiz, Formula and Nicks living in the house. This year is the 40th year of Make-A-Wish® granting wishes, and we were so excited and honoured to be able to grant Andrew's wish!

 YouTube Video: Andrew with the LG Fortnite Team, Randumb, Kiwiz, Formula and Nicks
About Enthusiast Gaming
Enthusiast Gaming (TSX: EGLX)(OTCQB: ENGMF)(FSE: 2AV) is building the world's largest network of communities for gamers and esports fans. Already the largest gaming network in North America and the United Kingdom, the Company's business is comprised of three main pillars: Media, Events and Esports. Enthusiast Gaming's digital media platform includes 100+ gaming related websites and 900 YouTube channels which collectively reach 150 million visitors monthly. The media network generates over 30 billion ad requests and over 1 billion page views per month. Enthusiast's esports division, Luminosity Gaming, is a leading global esports franchise that consists of 7 professional esports teams under ownership and management, including the Vancouver Titans Overwatch team and the Seattle Surge Call of Duty team. Collectively, the integrated ecosystem reaches over 200 million gaming enthusiasts on a monthly basis. Enthusiast Gaming's event business owns and operates Canada's largest gaming expo, Enthusiast Gaming Live Expo, EGLX, (eglx.com) and the largest mobile gaming event in Europe, Pocket Gamer Connects. For more information on the Company visit www.enthusiastgaming.com. For more information on Luminosity Gaming visit luminosity.gg.
For further information:
INVESTOR RELATIONS CONTACT:
Julia Becker
Head, Investor Relations & Marketing
(604) 785-0850
[email protected]
This update contains certain statements that may constitute forward-looking information under applicable securities laws. All statements, other than those of historical fact, which address activities, events, outcomes, results, developments, performance or achievements that Enthusiast anticipates or expects may or will occur in the future (in whole or in part) should be considered forward-looking information. Such information may involve, but is not limited to, comments with respect to strategies, expectations, planned operations and future actions of the Company. Often, but not always, forward-looking information can be identified by the use of words such as "plans", "expects", "is expected", "budget", "scheduled", "estimates", "forecasts", "intends", "anticipates", or "believes" or variations (including negative variations) of such words and phrases, or statements formed in the future tense or indicating that certain actions, events or results "may", "could", "would", "might" or "will" (or other variations of the foregoing) be taken, occur, be achieved, or come to pass. Forward-looking information is based on currently available competitive, financial and economic data and operating plans, strategies or beliefs as of the date of this update, but involve known and unknown risks, uncertainties, assumptions and other factors that may cause the actual results, performance or achievements of Enthusiast to be materially different from any future results, performance or achievements expressed or implied by the forward-looking information. Such factors may be based on information currently available to Enthusiast, including information obtained from third-party industry analysts and other third-party sources, and are based on management's current expectations or beliefs regarding future growth, results of operations, future capital (including the amount, nature and sources of funding thereof) and expenditures. Any and all forward-looking information contained in this press release is expressly qualified by this cautionary statement. Trading in the securities of the Company should be considered highly speculative.