Content and Media
We help editorial teams create authentic content that engages gamers around the world.
We're proud to partner with the most respected and passionate publishers in the gaming industry. 
Destructoid: Our Flagship Platform
Destructoid is one of the most recognizable and respected brands in gaming news:
10m + Monthly Page Views Worldwide
5m + Monthly Unique Visitors Worldwide
YouTube audience over 120,000 subscribers
400k + followers across Twitter and Facebook
1 of only 30 E3 judges worldwide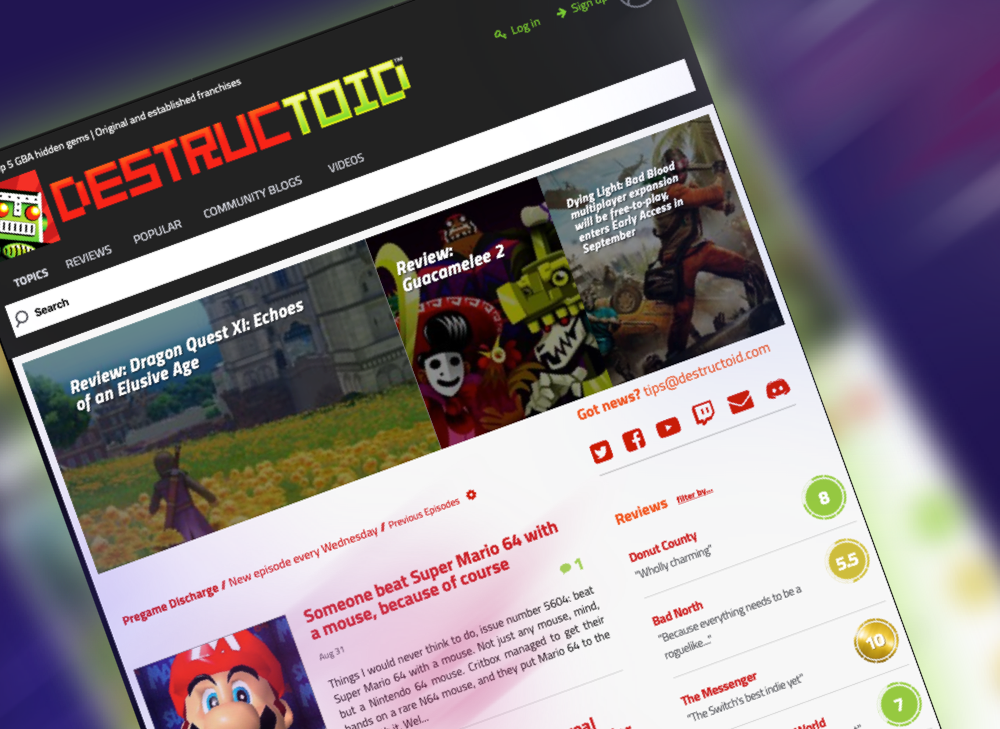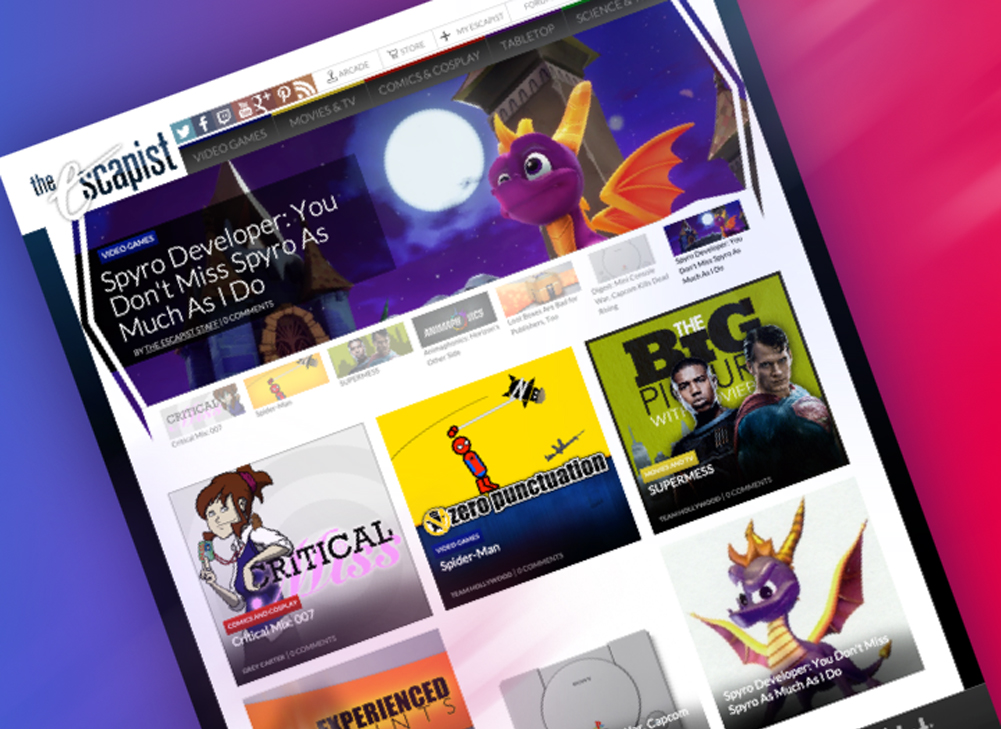 Escapist: Reviving a Gaming Magazine
Escapist Magazine Volume Two celebrates the lifestyle of the adult contemporary geek and gamer.
Acquired in 2018
+6.5 million monthly viewers
+1 million YouTube channel subscribers
Former editor-in-chief Russ Pitts returned
Zero Punctuation starring Ben "Yahtzee" Croshaw
Would you like your brand to be featured on the Enthusiast Gaming media platform? Learn how to get involved!